The sales list creation tool starts from 5,980 yen per month.
It is popular with people like this.
Anyway, I want to make a sales list cheaply
I bought an attack list from a vendor, but there was a lot of old information
It costs money to create a large list of companies
The lowest monthly fee in the industry is 5,980 yen
You can make a fresh attack list because you always collect the latest information.
Unlimited number of monthly list collections
Comparison with other companies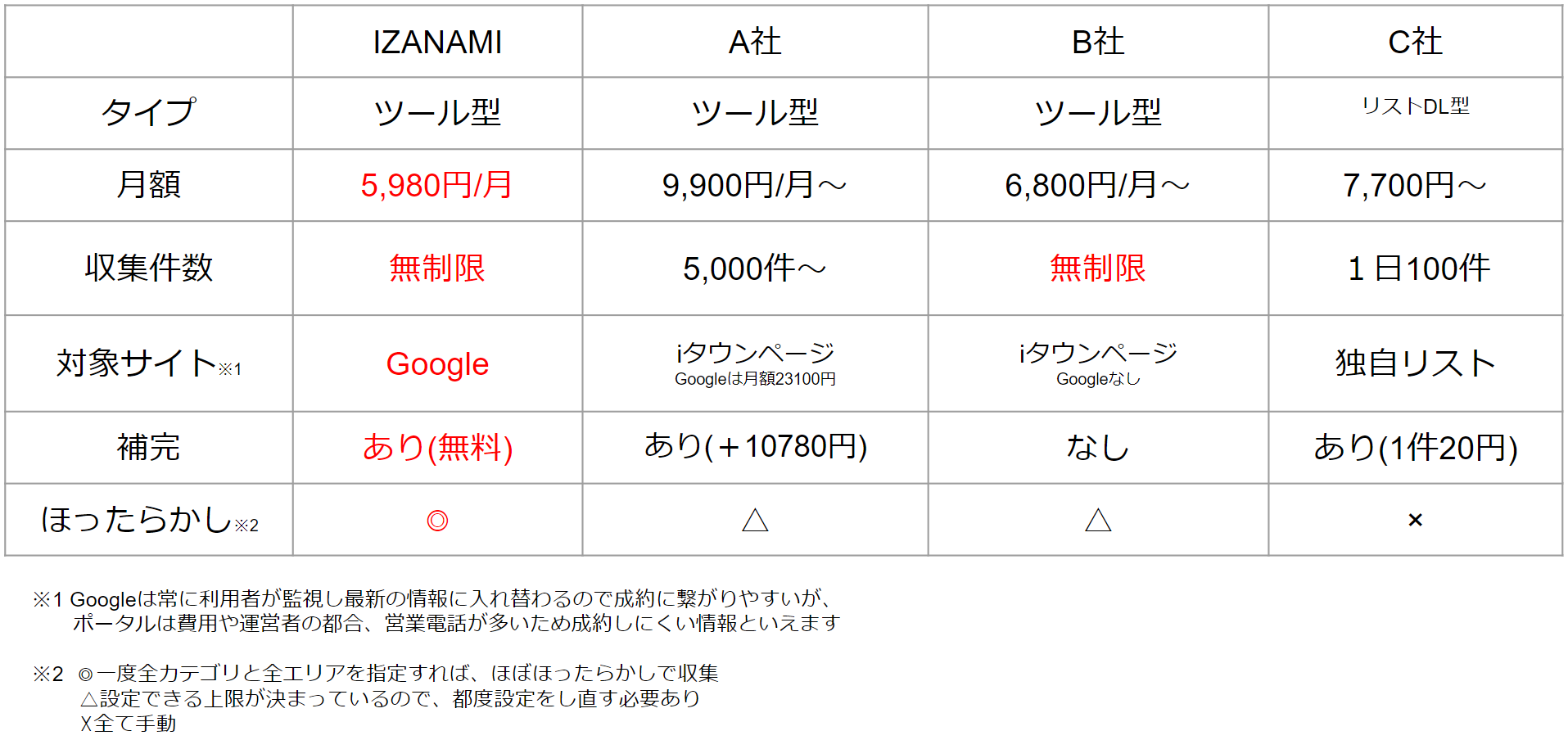 Items that can be collected
IZANAMI can collect various corporate data.
Industry
company name
address
Email
phone number
URL
FAX (β)
Word of mouth and reputation
business hours
Frequently Asked Questions and Answers
Frequently asked questions and answers about the prices of IZANAMI, a sales list creation tool.
Why is it so cheap?
IZANAMI's list generation tool keeps costs down to the utmost by automating all of the know-how that we have cultivated using mail DM.
Is payment in advance?
Payment will be a one-time payment for the contract period. If you are worried, please try the free version.
Is refund possible?
Since the charge is discounted based on the usage period, we cannot accept refunds due to customer's convenience. If you have any concerns, please try the free version and be sure to check the operation.