・I am looking for a tool that can collect sales lists for free ・I want to collect sales lists efficiently
If you've ever been in sales, you've probably created an attack list at least once to make your sales more efficient.
for example
Collect using a search engine
Collect from industry publications and portal sites that publish specialized information
Use the list of seminar attendees
And so on.
It would be nice to be able to quickly create a good list, but it's not often that you can conveniently find the list you're looking for.
On the contrary, I think that it often happens that it takes a lot of time to create a list, and the list is outdated and does not produce any results.
For those of you who are like that, here are three tools that will help you create a fresh free sales list that will set you apart from your competitors.
Points to keep in mind to create an effective sales list
The key points to keep in mind when creating an effective sales list are:
Is your sales list fresh?
about it.
Even if the list is collected over a long period of time, if the information is outdated, the delivery rate will decrease.
First of all, let's think about collecting a fresh attack list first.
Next, if you have a company name and address, you can send direct mail.
If you have a phone number, you can also do telephone sales as a teleapolist.
Furthermore, if you know your email address and website, you can send emails all at once and conduct sales from the inquiry form.
Introducing our free sales list collection tool
No.1 IZANAMI
IZANAMI is a popular tool that can collect company and store information from the Internet.
The point is that it is possible to always collect the latest information because it uses Google search.
In addition, it is possible to search and collect missing information such as email addresses and phone numbers.
By setting the industry and region you want, you can also collect lists without neglecting it.
You can use it unlimitedly for 5980 yen per month, but you can collect 2000 lists with free registration.
Sales list creation tool IZANAMI
No.2 Urizo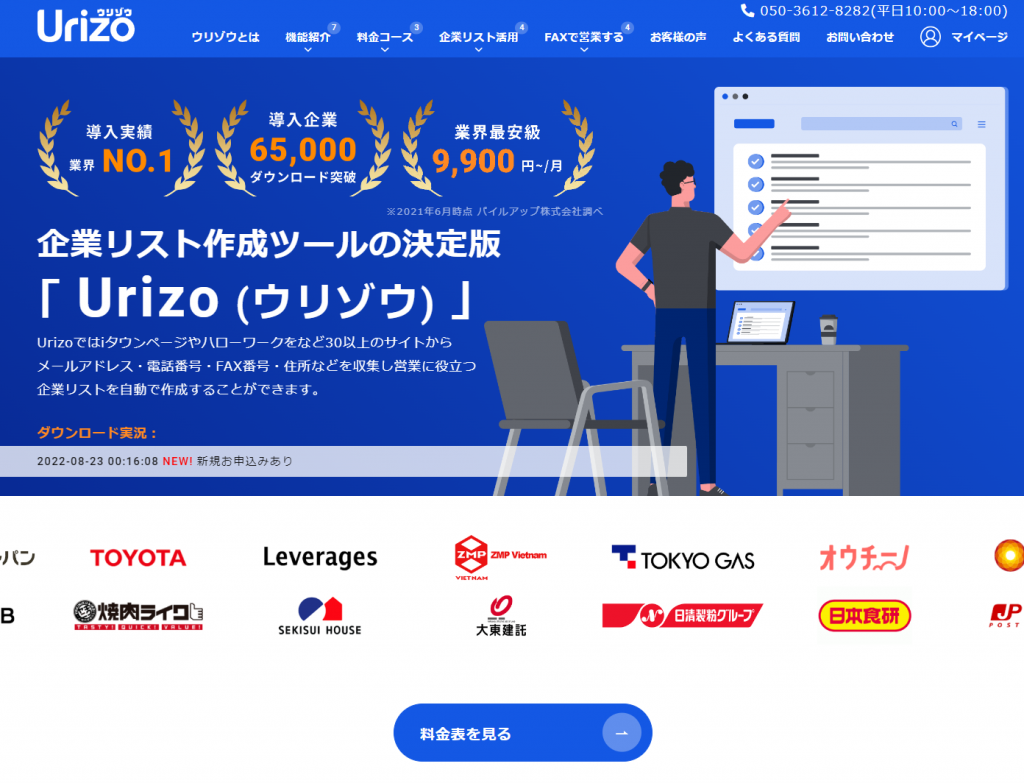 Urizo is a tool that collects information from portal sites such as i Town Page.
From 9900 yen per month, you can create a list from 5000 items.
You can collect 1600 lists for free.
No.3 BIZMAPS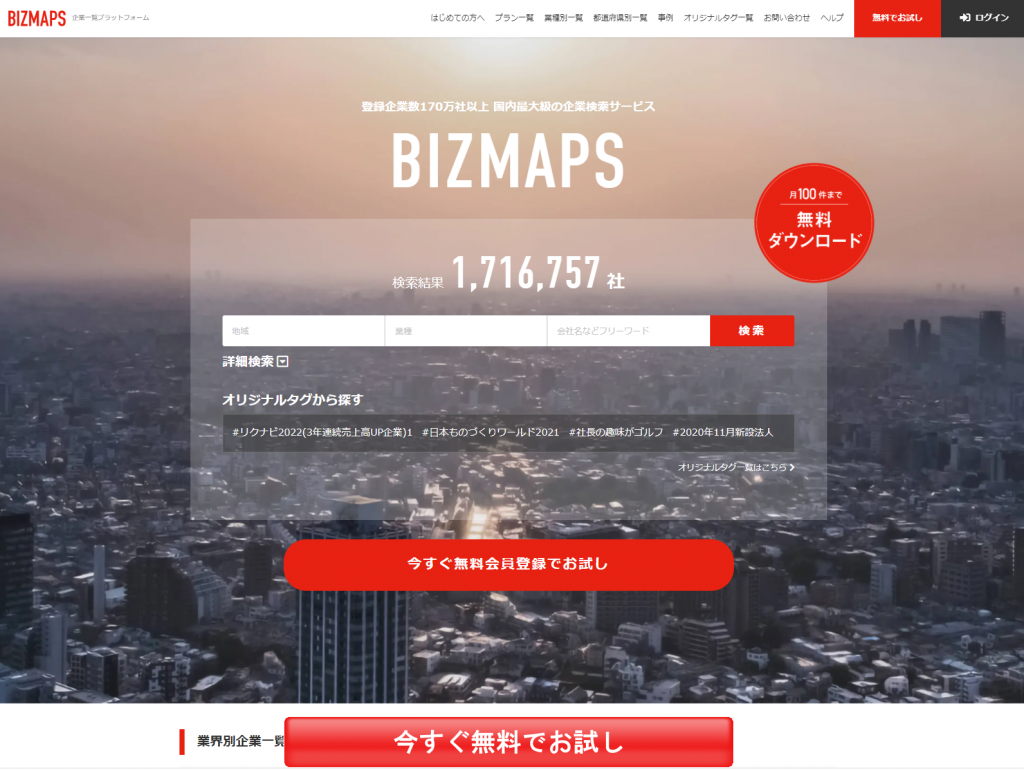 BIZMAPS is a list download type platform.
By registering as a free member, you can download 100 attack lists every month.
If you subscribe to a paid plan, you will be able to download 1000 attack lists per month for a flat rate.
Summary of tools that can collect sales lists for free
What did you think.
To summarize the story so far
There are many ways to create a free sales listing
Freshness is important in creating an attack list
Efficiently collect sales lists with tools
That's what it means.
Please try to collect a list of effective companies.