Is i Town Page a site where you can easily collect corporate email addresses?
As of 2022, if you want to easily collect corporate email addresses, the only site that has a listing at the moment is i Town Page.
This is because if you list your e-mail address on the homepage, the automatic e-mail address collection tool will collect your e-mail address and send spam.
There are some i-Town pages with e-mail addresses listed, but since the number of e-mail addresses posted is small, many people struggle to create a company list that includes e-mail addresses. Is not it?
If you can easily collect email addresses, you can do business without incurring costs
If you can easily collect a business list of email addresses, you can advertise with less effort and cost than making tele appointments, doing walk-in sales, fax DM or mail DM. There are many salespeople who want to collect addresses easily.
In addition, recently, due to the influence of the new coronavirus, telework has become the focus, and even if you call a company or perform a walk-in sales, it is difficult to conduct sales directly because the person in charge is absent. There is also an increasing need for sales to create a sales list and send DMs.
This time, I would like to introduce how to collect corporate email addresses "easily" and "massively".
If you want to list email addresses, we recommend collecting them from Google
The recommended one for collecting e-mail addresses is " E-mail address collection software IZANAMI ".
This is a search for company email addresses on the Internet using Google lists.
For example, "List of Izakaya in Shibuya Ward" can be easily collected just by setting it.
It is said that about 20 million companies and stores have information on Google.
It would be nice if you could list this.
However, email addresses are rarely listed in the information posted on Google.
IZANAMI uses its own algorithm to collect missing data such as e-mail addresses from information posted on Google, so it is possible to "easily" and "massively" collect highly accurate e-mail address lists. I can.
Currently, you can collect a free version list on IZANAMI, so please take advantage of it.
Isn't it illegal to send to a company's email address?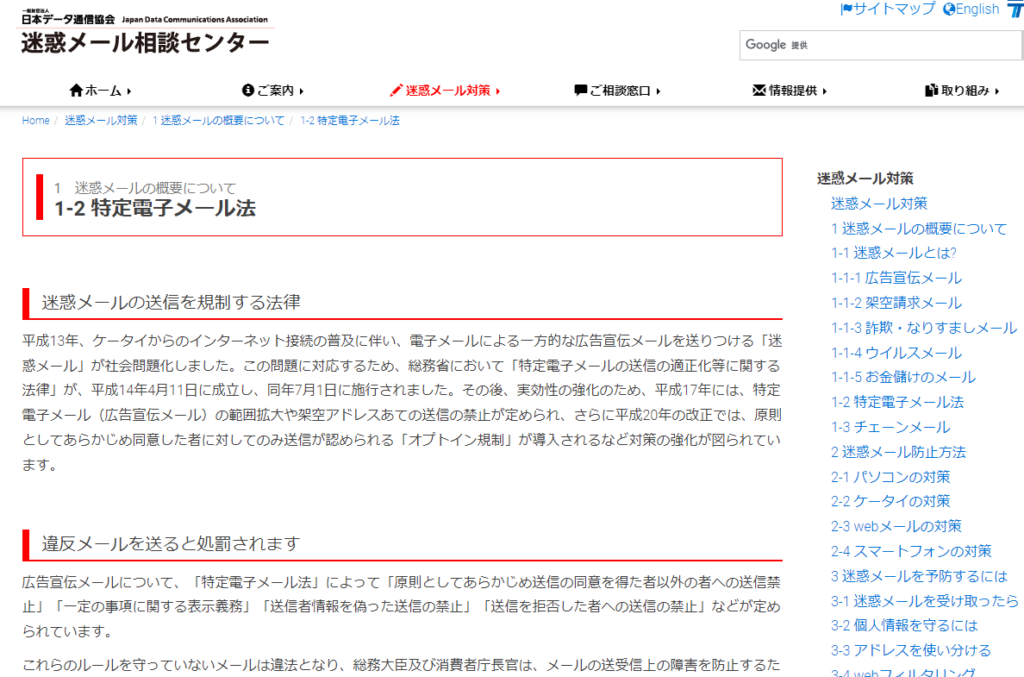 Is it illegal to send emails to company email addresses?
You worry.
Certainly, there is a law called "Specified Electronic Mail Law", and if you send falsified sender information or if the sender does not follow the order of the Minister of Internal Affairs and Communications and the Director General of the Consumer Affairs Agency, you can be sentenced to imprisonment with work for not more than 1 year or 100 10,000 yen or less (in the case of a corporation, the offender will be punished, and the corporation will be punished with a fine of 30 million yen or less).
Advertising emails are the most common type of spam. Dating/adult sites, services, product sales, etc. Some pretend to be friends and try to get them to reply or visit the site.
Addresses collected for B2B business lists are not subject to the Specific Email Law
IZANAMI is designed to collect only the email addresses of companies and stores published on the Internet.
Email addresses collected for public B2B business lists are not subject to the Specific Email Act.
Please check this out for details.
https://www.dekyo.or.jp/soudan/contents/taisaku/1-2.html
*However, if the e-mail address indicates that it will be rejected, it will be considered, so it is necessary to confirm it before sending.
To avoid being misunderstood as spam
Sales are not for everyone.
But in order for customers to realize that you have a great product, you need to sell it.
For that reason, you need to prepare presentation materials and appearance to explain the product properly.
The same applies to sales emails, and it is necessary to devise ways to avoid being misunderstood as spam.
When directing people to your own site or other promotional pages, do not use shortened URLs, etc., but rather write URLs that are easy to understand for product pages and store pages, even if they are somewhat long.
Also, it is important not to distribute it by free mail such as Gmail.
What kind of products or services does your company offer?
The first step that leads to sales is to let customers know what benefits they will receive by purchasing your products.
By making good use of your email address, you can expand the range of new customer development, so please take advantage of it.
Why don't you follow the rules and try email sales?