A warning may appear when starting IZANAMI for the first time.
In that case, please click the part of the image and allow it.
If you do not give permission, the application will not start or you will not be able to create a business list properly.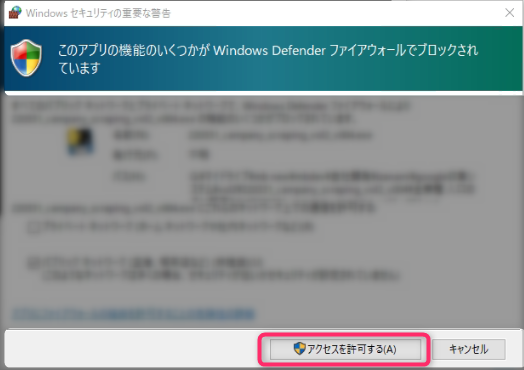 Why am I getting such warnings?
IZANAMI is a tool that crawls Google, collects company and store information, and creates a business list.
Therefore, when you start for the first time, Windows may warn you because it is different from normal operation.
Please be assured that this is normal operation.